Return to company overview
Activities
Specialist in electronic control and monitoring systems for air compressors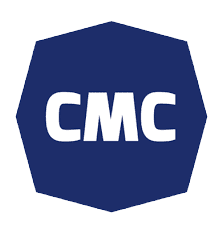 CMC (Compressor and Machine Controls) designs, manufactures and distributes electronic control and monitoring systems mainly for compressors and other equipment such as refrigeration systems, air dryers and machines for the food industry.
CMC also has a complete Internet of Things portfolio with AirMatics. AirMatics is a suite of compressor monitoring and control solutions that enable the acquisition of real-time data, analysis and insights to increase energy efficiency and implement proactive service. In addition to its head office in Ronse (Belgium), CMC has offices in Zwijnaarde (Belgium), China (Shanghai) and the USA (Los Angeles). CMC has approximately 40 employees.
VADO investment rationale
CMC has long been the global market leader as a supplier of compressor controllers for OEMs and the distribution channel. This position enables the company to respond optimally to the opportunities offered by industry 4.0. CMC's IoT solutions put this company at the forefront of these developments and the potential for growth in the medium term is considerable.
For more information about CMC or one of our other companies, please contact VADO, Aart Fortanier via a.fortanier@vado.nl.
Watch the video here: CMC, doing business with VADO

Loading

.

.

.
"As a shareholder, VADO always finds the right balance between support and challenge. This, coupled with the broad time horizon of the companies, allows the management to build a solid future for the company."

Learn more