Selling your business? VADO helps your business grow in a healthy way.
Benefiting from 'outside' knowledge, expertise and capital: entrepreneurs are increasingly choosing to work with an investment company. They recognise that a business acquisition is a great way to grow in a controlled manner (whether or not that takes place with other companies) and to secure long-term business health.
Video Contour Advanced Systems: Creating value through continuous innovation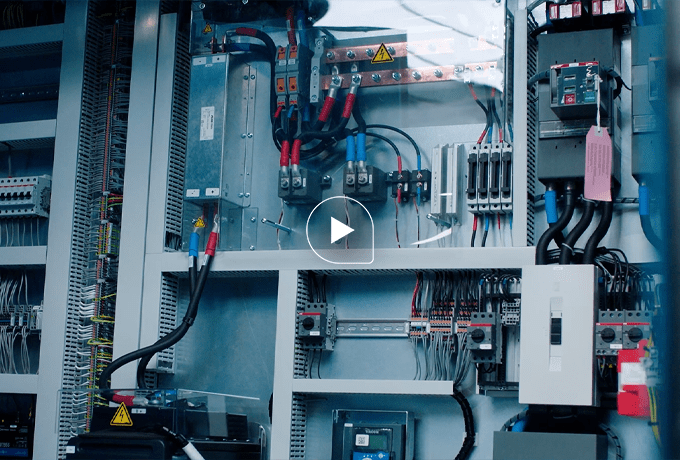 SMEs: more and more business acquisitions
We see this in the substantial increase in the number of company takeovers in the SME sector. No less than 80 percent of entrepreneurs indicate that they want to remove part of the business value from the risk environment. Investment companies are playing an increasingly important role in this.
This is how VADO helps you sell your business
When selling a business, an investment company usually looks at two aspects: growth potential and the competence of the incumbent management. But during the process of selling a business, the connection and trust between both parties are at least as important. 
If both partners share the same vision and values, the chances that selling the business is successful in the long run are much higher. At VADO we understand this all too well. Only when both parties have a good feeling about the transfer of the business, we take the next step.
Because of our company history, we have a natural connection with the (manufacturing) industry and technology. We love technical companies and understand the responsibility you have as a company for employees, suppliers and customers. We invest sustainably for long-term results; we do not go purely for short-term profits. Based on our investment philosophy, we look at how a company can continue to grow in the long term in a healthy, solid way.
Several scenarios can be discussed
Before the possible acquisition, we take ample time to get to know each other and to examine the extent to which we fit together. Every scenario is negotiable, because every company takeover is unique. We carefully examine how the new company fits within the VADO portfolio. Hereby we go through appropriate steps to ensure that all parties involved are satisfied when it comes to selling the business.
A successful business sale starts with cooperation 
Some takeover candidates are well suited to grow healthily as a stand-alone company. A successful example of this approach is Contour Advanced Systems. Contour AS is an innovative system integrator and produces mechatronic modules and systems. The company is active in the market segments Energy, Data centers, Defence and Intralogistics. In order to offer its customers new innovations, it works closely with other companies. As a system integrator, Contour AS is ideally qualified to link and integrate all kinds of technologies.  Another great example is Verhoeven, specialist in complex product handling and transport systems. The combination of a strong customer focus and great innovative power has enabled Verhoeven to develop from an all-round machine builder into a global provider of total solutions in various specialist segments.
Other companies are better suited to form a stronger entity in a partnership with one or more of the VADO companies. So that together they form a valuable partner for their customers. An example within our own portfolio of such a buy-and-build strategy is Anvil Industries, a strong partnership in machining operations. 
Selling your business? We can help you!
Would you like to know more about our added value or other possibilities that we offer regarding company takeovers in the SME sector? Please feel free to contact us for a closer acquaintance. You can also read more about the companies in which VADO successfully invests or the possibilities for a takeover of your family business.
Loading

.

.

.
"VADO's long-term vision, the accessibility to spar and openness to strategic visions ensure pleasant cooperation and provide the basis for joint success."

Learn more