Back to Press releases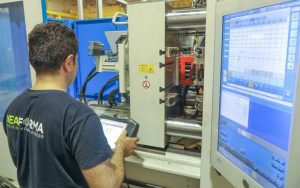 Press release
Injection moulding company Pekago Covering Technology acquires NeaForma
Eindhoven, 9 November 2021 – Injection moulding company Pekago Covering Technology, included in the portfolio of investment company VADO from Eindhoven, has acquired the Belgian injection moulding company NeaForma. Since early 2000, NeaForma, with locations in Belgium and Slovakia, has been producing large compact injection moulding parts, thermoplastic injection moulding (TSG) parts and parts made of polyurethane for the medical and technical markets. Until recently, NeaForma was part of Orac Holding, a Belgian family-owned business that has focused exclusively on its core activity of decorative interior products.
NeaForma's activities fit seamlessly with Pekago's specialisms. Largely, both companies are located in the same markets, offer the same techniques and even share a few customers. Moreover, NeaForma has further competencies such as reaction injection moulding (RIM) and painting facilities in Slovakia. The addition of NeaForma also provides Pekago with geographic expansion, as more customers in Belgium and France can now be supplied.
Marcel Verbeek, managing director of Pekago, sees significant benefits in the acquisition of NeaForma: "This acquisition fits perfectly with our long-term growth scenario and our focus on supplying high-tech industries such as the aerospace, medical and analytical industries. Pekago is developing well, and, with this acquisition, we can further strengthen our market position. We can also significantly expand our production capacity, broaden our product portfolio and benefit from NeaForma's technical expertise, which has been reinforced throughout its many years."
For VADO this is the third takeover by one of its portfolio companies in a short period of time. Aart Fortanier, CEO of VADO, sees increasing interest in VADO among sellers: "We notice that more and more selling majority shareholders and intermediaries are aware of this. Our long-term focus and entrepreneurship with a human touch are particularly attractive to technical companies with a family background. VADO also likes to work with these kinds of companies. The recent acquisitions by our companies Verhoeven, Bato and now Pekago are great demonstrations of this."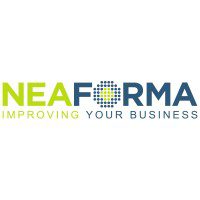 About NeaForma
NeaForma develops large, high-quality plastic products with and for industrial partners.
It offers its clients three different production techniques, which can be linked to pre-assemblies or lacquer finishes: high pressure injection moulding, thermoplastic foam moulding, and polyurethane processing. NeaForma has a turnover of approximately € 5 million and employs more than 20 people. The headquarter is located in Oostende, Belgium.
More information: www.neaforma.com.